Klaus Hasselmann, 2021 Nobel Prize in Physics for his studies for the physical modelling of Earth's climate, quantifying variability and reliably predicting global warming  
Roger D. Kornberg, 2006 Nobel Prize in Chemistry for his studies of the molecular basis of eukaryotic transcription
Eric S. Maskin, 2007 Nobel Prize in Economic Sciences for having laid the foundations of mechanism design theory
Sidney Altman, 1989 Nobel Prize in Chemistry for their discovery of catalytic properties of RNA
Marc Bekoff, PhD. University of Colorado, Boulder, Professor emeritus of Ecology and Evolutionary Biology
Jennifer Black, PhD, Microbiology & Immunology; MSc, Pathobiology
Dr. Thomas Brückmann, biologist & communication designer
Peter D Carter, M.D,  Director Climate Emergency Institute, IPCC expert reviewer
Pamela Fergusson, RD, PhD
Becca Franks, PhD, Research Scientist, Department of Environmental Studies, New York University
Nilang Gor, Senior Scientist in the field of genetic disorders and holds M.S. in Cellular and Molecular Biology
Joanna Hańderek, Associate Professor, Institute of Philosophy – Jagiellonian University
Danny Harvey, IPCC Lead Author on the 4th and 5th Assessment Reports, Working Group III
Ryszard Kulik, PhD, Club of Ecological Thought
Dr. hab. Barbara Niedźwiedzka, member of the Catholic Church, retired researcher of the Institute of Public Health, Jagiellonian University
William B. Orcutt, Capt. USAF Ret. BSEE University of Missouri, MSEE Air Force Institute of Technology
Dorota Probucka, PhD., Professor at the Pedagogical University of Krakow, Head of the Department of Applied Ethics, Theory of Mediation and Negotiation at the Pedagogical University of Krakow, Vice-President of the Polish Ethical Society, Editor-in-chief of the scientific journal Ethics Education
Dr Hugh Martin, PhD, principal lecturer in Agricultural Science at the Royal Agricultural University
Marco Maurizi, Philosopher, PhD, writer, author of "Beyond Nature. Animal Liberation, Marxism, and Critical Theory." Co-founder of the scientific journals "Liberazioni" and "Animal Studies. Italian Journal of Antispecism.
William Ripple, PhD. Distinguished Professor of Ecology, Oregon State University
Kurt Schmidinger, Food Scientist & Geophysicist
Hakan Şentürk, Bezmi Alem University, Gastroenterology Department
Piotr Skubała, PhD, University of Silesia, Institute of Biology, Biotechnology and Environmental Protection
Dr. Kurt Schmidinger, food scientist and geophysicist
Professor Julia Steinberger, University of Lausanne, Switzerland, IPCC lead author AR6 WG3
Marcin Urbaniak, Associate Professor, Pedagogical University of Cracow
Gerard Wedderburn-Bisshop, B. Surv (Hons1), former Principal Scientist, Qld Natural Resources
Jean Ziegler, Swiss former professor of sociology at the University of Geneva and the Sorbonne, Paris, and former vice-president of the Advisory Committee to the United Nations Human Rights Council.
Dr. Alexandra Isfahani-Hammond
Chloe Taylor, Professor of Women's and Gender Studies, University of Alberta
Laurie Adkin, Professor [Political Science and Environmental Studies] University of Alberta
José Moisés Martín Carretero, Professor of Economics. Faculty of Science and Technology, University Camilo José Cela
Barton Rubenstein, PhD, Mother Earth Project cofounder
Jonathan M. White, PhD, Assoc. Professor of Sociology, Bentley University
John Packer, Associate Professor (Law), University of Ottawa
Dr. J. David Spence, Professor of Neurology and Clinical Pharmacology, Western University
Carla Steffen, Veterinarian
Dr. Kristiina Visakorpi
Didem Aydurmus, PhD (climate politics)
Bastiaan Rutjens, PhD
Dr Holly Sitters, Ecologist, The University of Melbourne
Jane Hindley, Senior Lecturer in Interdisciplinary Studies, University of Essex
Kathrin Herrmann, Johns Hopkins University Center for Alternatives to Animal Testing
Patrick Alberti, M.A.
Dr Corey Lee Wrenn
Dr. Anna Perreira
Zahra Kassam, MBBS, FRCP(C), FRCR(UK). Oncologist, University of Toronto, Canada
André Bittar, Research Associate, King's College London
Jans Henke, MSc
Dr. Fatih Uenal, Center for Affective Sciences, University of Geneva
Jeroen Melief, PhD
Hon Prof Colin D Butler, National Centre for Epidemiology and Population Health, Australian National University
Jill Belch, Professor of Medicine and Lead, Tayside Air Pollution Research Project
Dr. Heather Davis
Dr. Yuri Engelhardt
Dr. Sara Gabrielsson, Senior Lecturer, Lund University Centre for Sustainability Studies
Cameron Roberts, PhD
Paul Berger, Associate Professor (Education), Lakehead University
Pere Pons, Associate Professor, University of Girona
Dr Charlie Gardner
Dr A J Perrin
Professor James Renwick
Charles Ross DO
Brenda Dobia, PhD. Psychologist, Social Ecologist, Adjunct Fellow Western Sydney University
Annika Linde, DVM, PhD, MPH. Western University of Health Sciences, California
David Crookall, PhD, Inter- Ocean-Climate School (IOCS), Ocean Open University
David Howden, PhD
Cameron Brick, PhD, University of Amsterdam
Anoop Shah
Nicholas Carter, ecologist, researcher and co-founder of PlantBasedData.org
Professor Alexandra Cook FLS
Dr. Charles Greene
Dr. Mark Terry
Carl Thomas
Dr. Kurt Schmidinger, food scientist and geophysicist
Mark Diesendorf, Faculty of Arts Design & Architecture, UNSW Sydney
Marc bekoff, PhD.
Kurt Schmidinger, Food Scientist & Geophysicist
Prof. Imre Szeman
Gerard Wedderburn-Bisshop, B. Surv (Hons1), former Principal Scientist, Qld Natural Resources
Celia Deane-Drummond, MA (Cantab), PhD (Plant Science), PhD (Theology
Dominik Linn, PhD Candidate in Industrial Mathematics (Fraunhofer ITWM and TUK)
Carolin Schellhorn, PhD.
Dr. Tushar Mehta
Dr. Amanda Boetzkes, Professor, Contemporary Art History and Theory, University of Guelph
Diana Molina, LCG. (Genomic Sciences)
Cassandra Meisel Clarke, MSc. Biochemistry, MSc. Epidemiology
Didem Varol, RD
Lena Hannah Dogra, PhD Candidate in Physics, University of Cambridge
 Dale Vince, UN Climate Change Ambassador and founder of Ecotricity.
Doctors For Nutrition
Food Watcher (Experts in sustainable nutrition)
Physicians Committee for Responsible Medicine
Psychologists/Psychotherapists for Future
SSNV – Società Scientifica di Nutrizione Vegetariana
SONVE – Società Scientifica di Nutrizione Vegetale
Dr. Mutse Banzragch, M.D, internal medicine specialist
Luciana Baroni, Specialist in Geriatrics and Gerontology, Specialist in Neurology, Physical Medicine and Rehabilitation, Master of II level in Nutrition and Dietetics
T. Colin Campbell, PhD, Professor Emeritus of Nutritional Biochemistry at Cornell University and author of the China Study
Dr. Jonathan Grill, M.D., C.M, CCFP
Dr. Shireen Kassam, Founder and Director of Plant-Based Health Professionals UK, pbhp.uk
Dr. Zahra Kassam, MBBS, MSc, FRCP(UK), FRCP(C), DipABLM, Radiation Oncologist, Assistant Professor University of Toronto
Oğuzcan Kınıkoğlu, M.D, internal disease specialist
Sinaí Morelos, Nutrition and Master of Science in Population Nutrition and Master in vegan clinical and sports nutrition  
Dr Gemma Newman, MBBCH DFSRH DRCOG MRCGP, member of The British Society of Lifestyle Medicine and is on the board of Plant Based Health Professionals
Andrea Wotan, MPH RDN, Wotan Nutrition, LLC
Didem Varol, R.D, Registered Dietetian
Dr. İlter Yenidede, M.D, Gynocologist
Dotsie Bausch, Olympic silver medalist, 8x U.S. National Cycling Champion, world record holder, founder, Switch4Good.org
Kuntal Joisher, mountaineer
Sandeep Kumar, elite ultra runner
Anthony Mullally, professional rugby player
Vishwajeet Sangle, professional international tennis player
"I endorse the Plant Based Treaty because it addresses the single largest sources of GHG emissions in a two-pronged manner that parallels exactly what needs to be done with regard to fossil fuel emissions: freezing further development, and unwinding existing intensive industrial systems that produce cheap meat and dairy at the expense of enormous animal suffering."
– Danny Harvey, IPCC Lead Author on the 4th and 5th Assessment Reports, Working Group III.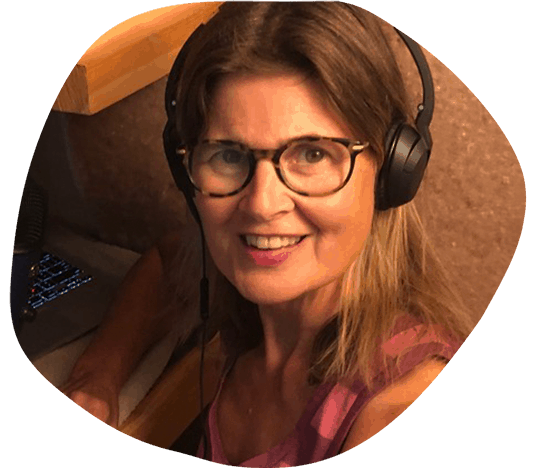 "We have reached a critical point in the history of our planet and the time to take action is NOW! Making the change to a plant based diet is the most impactful way for us humans to give back to this beautiful earth and to protect the future of our own and countless other species. That's why I'm signing the Plant Based Treaty."
– Sophie Aldred
Arn Productions
Back To The Basics
The Bakery Cakery
Bán Hàng
Basillia Organics
Beauty Eats
Chu Si
Community Football Club Of India
Đồng Hồ Long Hải
Ekeeda Pvt. Ltd.
Ekta's Kind Kitchen
Espérer
Fayvert Private Limited
Forks & Knives
Gooddot
Hadoli organic farm
Kaarya Naturals Pvt Ltd
Kaivalyam Body & Soul
Kamla's Guilt Free Goodies
Kind Kones
Kokomama
Long Hải
M/s Dayaram Chhangomal
Mang Thi My Lan
Meethi Kahani
Nguyen Hiep Thanh Hang
Niso by Sona
Orgaknicks
People Of Tomorrow
Pt Enviro Tec Indonesia
Purpose Plastics
Shuddham oils
The Bakery Cakery
The Vegan
Tran Van Manh
Ubuntu Eat
Vegan Fest India
Vegan Heart
Vegan Keno
The Vegan
White Cub
Yumvgo
pra
Beleaf
Blue Marble Market
Buggie Garden
Calabacitas Tiernas Bistro
Cashoo
Cookieleles
Cow´s Revenge Vegan
El Buda Profano
El Vegano Urbano
Falafel Gdl
Frutamin
The Green Dog
Házlo Con Soya
Herbigorous
Humus Merida
Jaris ArteCocina
La Raíz De La Tierra
Little Bay Consulting
Los Girasoles V
Metanoia Ecoferia
Metapata
Mole SRL
Monaladona
Naveia
Origem 75
Panchivegan
Portal Vegano
Prabhupada Bakery Vegan Food
Raw Me Crazy
Shosholoza
Siempre Viva Vegana
Té Consciente
Tenu3 Eirl
The Green Dog
Tienda Verde (Green Market)
Traducido
Valle Da Mídia
Vegan Center
Vegan Roots Kitchen
Vegan Souls
Vegane
Veggy Tacos Hmo
Verde Será
VG Pizza
Vida Bowls Food Truck
The Village Vegan
Vita Almacen Saludable
Antes Celik Boru Ltd
Aslı Doğan Gelinlik tasarım ltd şti
Bal Olsaymışsın Cafe
Bayt Sara
Bekirağa
Buhara Kuruyemiş
Canan Orhun
CicoCebali
Doğa Kırtasiye
Four One Six
Gabo kafe
Gizemrengi Tasarımlar
Hafifol Gıda Sanayi ve Ticaret Limited Şirketi
Hayek Hospital
Hypatia238
IOTHREAT
Junk Vegan Ankara
Kordelya
Limonita
Maadaney Hateva
Oluşum medya
Şahin Market
Smyrna
Terra Kafe & Mutfak
Turp
V spectrum Kitchen
Vai vegano
גודנס
גלייד ישראל
החתול הירוק
ויטופיה מרקט
טרה צילום
לוינסון רכבים
מחוברים לחיים בע"מ
מחוברים לחיים בע"מ
שלר תקשורת
AAA Plumbing & Construction, Inc
AL Media
Amazing Entertainment Representing Indigenous And Various Cultures
Animal Internal Medicine
Animal Liberation Kitchen
Apothecary Kitchen
Ardent Earth
Baruvida
Be-Ve Kids
Beaut Burger
Bhaktree
Bikealot LLC
BotaniCuisine, LLC
Brainfood From The Heartland-The Louie b.Free Radio Show
Butter Bits
CHRISTarzanSTUDIOSs
Clark Communications
Cobconufyf Inc
Coco Eco Magazine
Coexistence Consulting
Compassion & Cucumbers
Conscious Breakthrough
The Content Doctor
Cool Beans
David McCoy An Accountancy Corporation
Delikate Rayne
Desert Cannalytix, Inc.
Dirty Snouts
Eastwind Enterprises, Inc
Ecc Interiors LLC
El Vegano
Ely's To Go
Empowered Vitality
Energizing Nutrition
Energy Anew, Inc.
Envegan LLC
Evolotus Public Relations
Eye Love Balance
Eyevibe Inc.
F.A.K.E. Movement
Fur 20
Garden Truck Foods
Gingally, LLC
Good + Social
The Good Crème Vegan Ice Cream
Graystar Farms
Green Economy Law Professional Corporation
The Greener Apple
Heart'n'Sole LLC
Hungry Planet
Integral Concepts, Inc.
Jackfruit Cafe
JamJamJam
Joyfully Living Wellness
Justin Manning - Vegan Financial Advisor
Ka Papa Cuisine
Kelowna Cleaner Image
KevGameShop
La Vida Vegan Co.
The Land of Kush
Life Lens
Little Jo Berry's
Meadowlarke Stables Inc
Minimal
Modern Shaman
Mookie Naja
Mud City Mercantile
Mystique Apparel
Natasha Greissing Makeup & Hair
Nation Earth
Naturally Vero
Naturelle Home & Body Care
North Shore Nutrition
Nourish By Shriya
Odd Burger
Open Mouth LLC
Plant Baked LLD
Plant Based Briefing Podcast
Privilege Home Services, Inc.
Project Animal Freedom
Quantiam Technologies Inc.
Redyper/EarthBaby
RicherEarth Vegan Eats Inc.
The Roaring Vegans
Rocco's Sweet Shoppe, LLC
Rozet Landscape Design LLC
Rozet Nursery
Sacred Mountain Sangha
Saifer Health Products
Sausage Party Toronto
Sealevel City Vegan Diner
Shades, Llc
Shalom Printing, Inc.
Sheli The Pet Nanny
Sherman Communications & Marketing, Inc.
Squigglecakes Cupcake Bakery
Syse Trucking Inc
The Tea House
Thrive Plant Life
Tines For Change
Toro Yoga Tribe
Totful Treats
Tracy's Real Foods
Tree Card
Unaccounted, LLC
V•Gang Crochet
Vb&J's
Vegan Baked With Love
Vegan Brain Food
Vegan Factory
The Vegan Hippie Chick
Vegan Intel
Vegan Street/Vegan Street Media
Vegan Strong And Fit
Vegan Travel Asia
The Veggie Thali
The Vegilante
Vendx Vending Machines
vKind
Wanting Music Inc.
Wellspring Medlegal Exam Services
Wholistic Dish
Wiwasolvet Total Primary Energy Solutions
Zenja
Zimt Chocolates
An Nguyen (Act)
Angel Food
Ash Andrews
Bianca De Reus
BT Lawyers
Daisy Lab
Empite Pty Ltd
Fitness Locker
Forward Thinking Design
Hippocrates Healthy Eatery Pty Ltd
Hugo Jorge: Counselling And Coaching
Humane Productions
The Hype Project
Jellyfish Marketing
Just Add Vegan
Just Vegan
Mek Studio
Nourish: Plant-Based Living
Out For Rhubarb
Passionfruit The Sensuality Shop
Replant
Speedy Office Solutions
Storm Raven's Emporium
Sweet & Tender Hooligan
Sweet Release
Technikcruit Pty Ltd
The V Spot
Veganpet
Vivas - Vegan. Women. Leadership
Amravati
Bhuj
Bhujpur Village
Jabalpur
Nagpur
Thane
Vadodara

City of Boynton Beach, Florida
We can create a better world. Let's grow.
ENDORSE the plant based treaty

Endorse as an organization
'PLANT-BASED DIETS CAN REDUCE EMISSIONS BY UP TO 50% COMPARED TO THE AVERAGE EMISSION INTENSIVE WESTERN DIET'
– IPCC 3 leaked REPORT, 2021